Option 1: Wells Fargo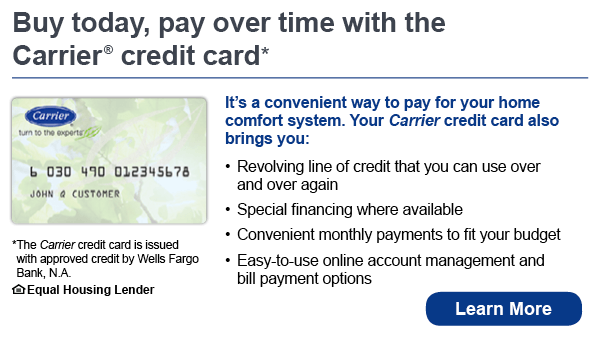 By taking advantage of special Carrier financing, you won't use up your existing funding sources, like a home equity line of credit, other credit card, or bank account. They'll still be available when you need them.
To find out which Carrier financing options are available to you, or to learn about special financing promotions, contact Irish Air Heating & Cooling today
---
Option 2: Microf

Hassle-Free Monthly Payments for All Your Heating and Cooling Needs
Irish Air Heating & Cooling has partnered with Microf to provide alternate financing options. Microf helps to restore the heating/cooling needs of the consumer with an affordable monthly payment.
Microf offers benefits such as:
Flexible payment options
Easy approval
Quick response times
Unparalleled customer focus
Call today to learn more or apply online now!
Irish Air Heating & Cooling
January 18, 2018
2023/12/07